Bocas del Toro to San Juan del Sur (Caribe Shuttle Package)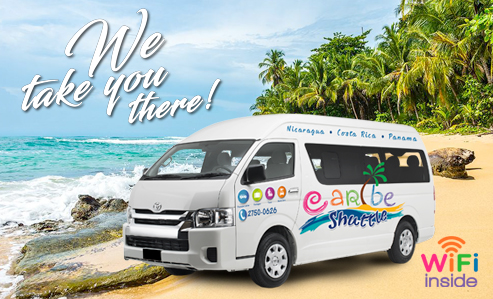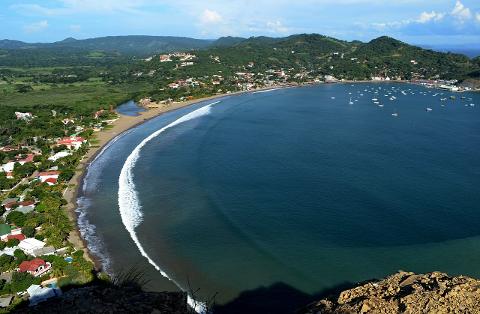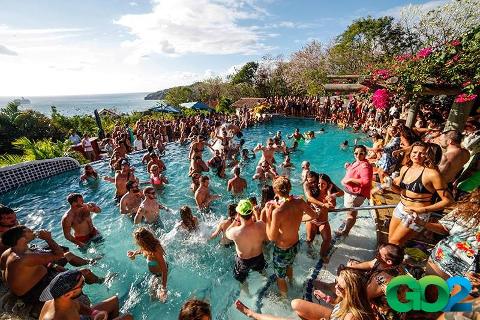 Duration: 2 Days (approx.)
This is a minimum 2 day trip Free WIFI in select vehicles!!
Getting from Bocas del Toro, Panama to San Juan del Sur, Nicaragua has never been easier, or more convenient! We take care of everything. We even throw in a breakfast and 1 nights stay at Arenal Backpackers (or similar) in La Fortuna.
We will pick you up at the Bocas Marine Tours dock on main street in the heart of Bocas Town. You will take a 30 minute boat to Almirante, where you will board one of our air conditioned late model shuttle vans direct to the border. From there we have our guide assist you with the immigration process leaving Panama and checking into Costa Rica.
We then drive direct to Banana Azul where you will spend an hour or two having a buffet style breakfast and enjoying this beautiful little resort hotel on the beach in Puerto Viejo.
From here we pick you up and make the 5 1/2 hour trip direct to la Fortuna. You will be dropped off at Arenal Backpackers (Or similar hostel) for your 1 nights stay before departing the next morning for San Juan.
You can add more nights in La Fortuna if you like when making your reservation.
The shuttle will be there to pick you up the next day at 6 am to continue your journey to San Juan. Once at the border, there will be another guide to help you through the immigration process. There will be another van waiting for you on the Nicaragua side to take you to your hotel in San Juan.
Itinerary:

Day 1
6:00 am to 6:30 am: Check in at Bocas Marine Tours

6:30 am to 7:00 am: Boat travel to Almirante
7:00 am to 8:00 am: Travel to border
8:00 am to 9:00 am: Border crossing
8:00 am to 9:00 am: Travel to Puerto Viejo (Costa Rica time)
9:00 am to 11:00 am: Breakfast at Banana Azul (Included)
11:00 am to 3:00 pm: Travel to Sarapiqui (Bathroom break)
3:15 pm to 5:30 pm: Travel to Arenal / la Fortuna
5:30 pm to 6:00 pm: Hotel drop off in La Fortuna
Day 2
6:00 am to 6:15 am: Pick up from hotel
6:15 am to 9:15 am: Travel to Liberia
9:15 am to 9:30 am: Snack/bathroom break (Switch vans)
9:30 am to 10:40 am: Travel to border of Nicaragua
10:40 am to 11:40 am: Border crossing
11:40 am to 12:20 pm: Travel to San Juan
12:20 pm to 1:00 pm: Hotel drop offs
IMPORTANT NOTES:
For your border crossing into Costa Rica, please have your passport, and printed flight itinerary with you for immigration officials. your flight can be from anywhere in Central America back to you home country, but must be within 90 days of the border crossing.
Costa Rica will NOT accept your ticket with Caribe Shuttle for entry in to Costa Rica at the border.
Price does NOT include the $4 fee that Panama charges leaving the country.
Price does NOT include the $8 fee leaving Costa Rica and the $13 fee to enter Nicaragua.
Price includes 1 nights stay at Arenal Backpackers (Or similar) in Dorm style accommodations.
Pick-up time is an estimate and may vary by 15 minutes either direction. Clients should be waiting at the assigned pick up point 15 minutes before the assigned pick-up time. The shuttle will wait for clients a maximum of 5 minutes. If after that waiting period the client is not on board, the shuttle will leave without the client and the client will NOT receive a refund.
You are allowed 1 large bag or backpack and 1 carry on size (computer bag) per person.
There is a $20 fee for each extra piece of luggage, odd or over size/weight luggage, surfboard bag (max. 9').