Red Frog Sky Zipline Canopy Tour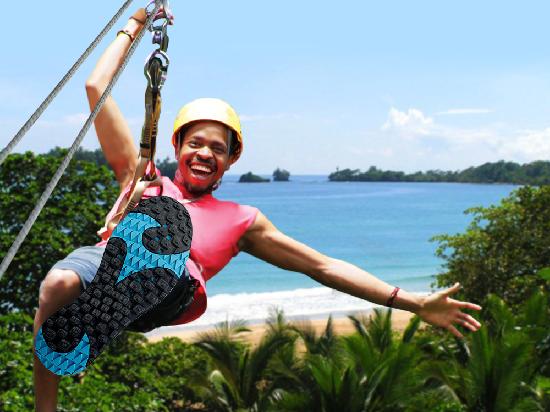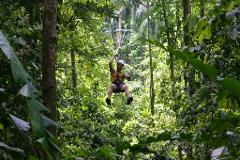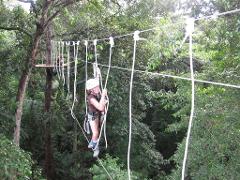 Duration: 3 Hours (approx.)
7 ziplines, one tarzan swing, a traversable canopy net, treetop
challenge course, speeds up to 42kph and a swaying Sky Bridge! should be
enough to get your heart pumping!
The Bastimentos Sky Zipline
Canopy Tour is the only zipline in Bocas del Toro. Elevated on the
island hilltops of Isla Bastimentos, you will discover unique island
ecology by soaring through the rainforest canopy. The zipline takes
advantage of the hilly Bocas island terrain where several peaks and
ridges allow for incredible zipline descents through native rainforest.
This
Bocas del Toro zipline incorporates a total of seven ziplines with the
longest being an absolutely thrilling 300-meter ride over a lush
rainforest valley. All zipline platforms are "tree based" which brings
our guests closer to the amazing ecology in the rainforest canopy of
Bocas del Toro.
Tour Information
Price: $55 per person.
Price Includes: Ziplines, sky-bridges, tree challenge course, tarzan swing, rappel, equipment and guides.
Does not unclude: Transportation to and from Bastimento island.
Please bring: Closed comfortable shoes, long shorts, insect repellent and sunscreen.
Minimum age: 4 years old.
Times: 10am, 1pm and 3:30pm. Tour lasts 2.5 hours.