Cahuita Snorkeling & Hiking Tour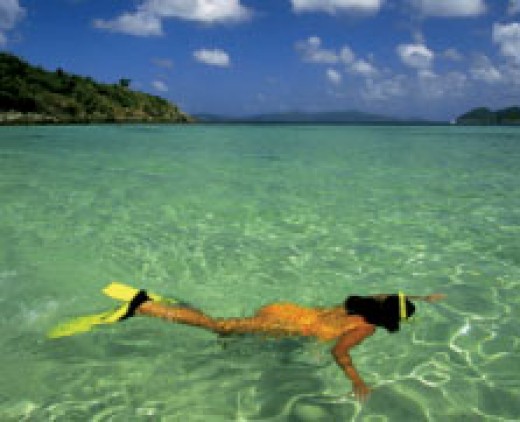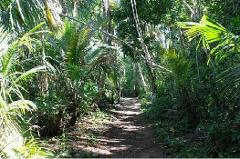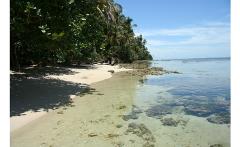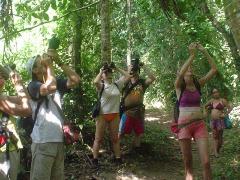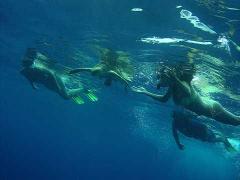 Duration: 4 Hours (approx.)
Parque Nacional Cahuita
has the largest system of Coral Reefs in Costa
Rica, including 6 species of coral, a wide range of colorful tropical fishes
and the occasional encounter of a harmless reef shark or sting ray.
This beach has a horse shoe shape, with the entrance of the park at one
end and beautiful Punta Cahuita at the other end.
You will be picked up at your hotel and taken to the village of Cahuita.
There the guide will be waiting for you to take you by boat to the coral reef
where you will go snorkeling for two hours in two different points of
the National Park. After that we will go back to the beach for a rest
and to have a snack with tropical fruits.
The little break at the
beach is followed by a 1 hour guided hike in this wonderful coastal
forest: monkeys, sloths, birds, poison dart frogs, iguanas and other
interesting encounters are common. During the hike you will also learn
about the history of Cahuita. At the end of the walk, the van will take
you back to your Hotel.
Tour information:
Departures: Puerto Viejo 7:30 am
Duration: 4 hours approx
Cost per person: $55
Includes: Transport, professional guide, gear, all entrance fees, fruits, snacks and bottled water.
What to bring: Swimming suit , sunscreen, hat, long sleeve shirt/rash guard to cover
your back, camera (ideally water proof), water bottle, change of
clothes, towel, comfortable walking shoes, insect repellent, binoculars,
a little cash.