Surf Lesson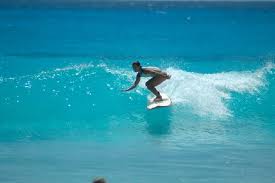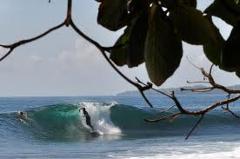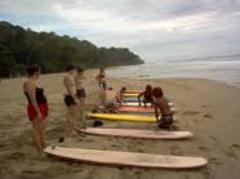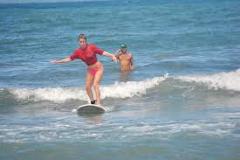 Duration: 2 Hours (approx.)
Puerto Viejo is the perfect Caribbean setting to learn to surf with your friends! Warm climate, warm water, friendly and professional coaches, and home to one of the most famous waves in Costa Rica, Salsa Brava. This wave has been called 'the heaviest wave in Costa Rica' and the 'Pipeline of the Caribbean.' Locals have been playing and surfing in the waves here since they could walk, so who more perfect to teach you about riding a wave. We are so confident in our instructors that we GUARANTY that you will stand up and surf in your first lesson.* (*Ask us about the details and restrictions of our surfing guaranty.)

Of course, we are not going to take into the crushing Salsa Brava. We can almost always find a small forgiving wave that is suitable for beginners.

If you choose to take more lessons you will learn about the different kind of waves, how waves are formed, what to look for in a wave, wave etiquette, sitting on a board, duck dives turtle dives, paddling, turning and on and on.