Pacuare River 1 Day Expedition (San Jose-Puerto Viejo-Arenal Adventure Connection)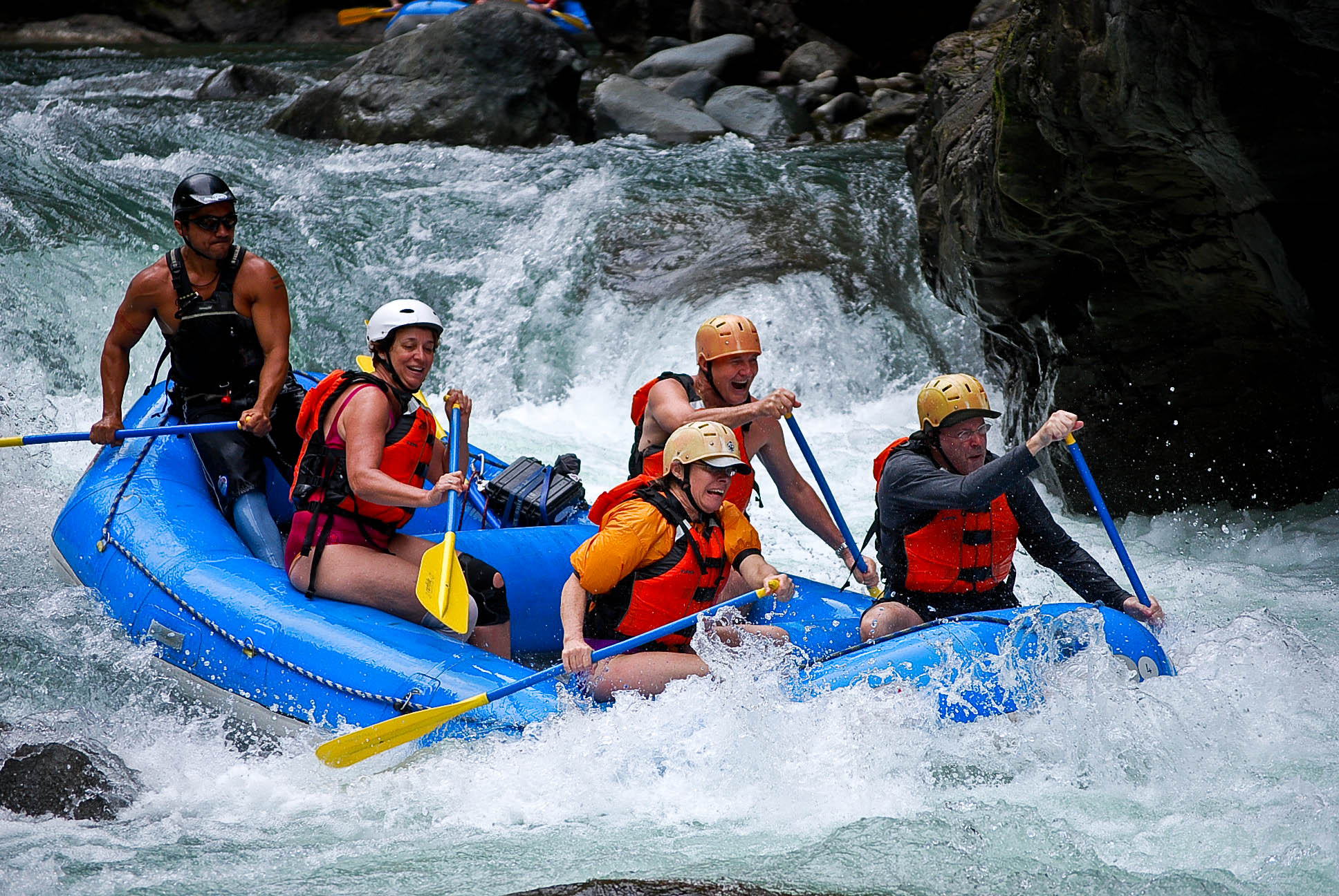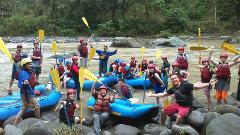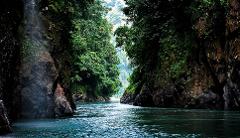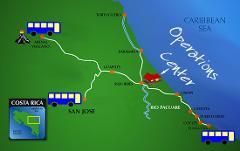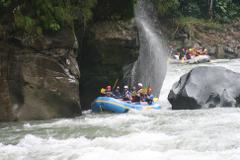 Duration: 12 Hours (approx.)
This tour features onward travel to your choice of destinations: San Jose, Arenal or Puerto Viejo.
Pacuare is world famous for its sheer beauty. A true river gorge, it is flanked by steep, green walls. Here you enjoy the feeling of total isolation from urban life and the realness of being connected with nature. You see waterfalls cascade into the river from both sides as colorful, tropical birds fly right over your head. Amazing views of this virgin tropical rainforest area, appear before your eyes as you descend this true exploratory land. Wildlife is abundant, with sloths, toucans, parrots, coatis, morpho butterflies and colorful frogs being common sights.
The white water that is equally exciting. It is not an overly challenging river, but it has a lot rapids, therefore giving you an adventure filled with lots of fun. The 18 mile one day run includes a total of 52 rapids. Few rivers in the world can offer you so many.

Upon arrival to the river we will gear you up with a life jacket, helmet and paddle and then brief you with a full safety orientation talk. Finally, it is time to take off down the rapids! The first 4 miles consist of fun class II-III rapids which is a perfect time to test your new river skills and gain confidence in your team. Here you can find pockets of secondary growth forest that is extremely beautiful. After about 40 minutes we will enter the famous Pacuare River Gorge, which is 5 miles of some of the best white water Costa Rica has to offer. The rapids here are "Terciopelo snake", "Double drop", "Upper and Lower Huacas", "Pin ball" toname a few. You will also see the Huacas watefall, a 150 foot dramatic drop into the river.

After the gorge the rivers opens up to a 5 mile stretch on the Valle del Pacuare, where the river has a different character. It is wide open, which gives you the opportunity to rest a bit and take the opportunity to do some wildlife spotting. The main rapids here are "Cimarrones", "The Play Hole", "El Indio" and "Magnetic Rock". The forest remains just as lush, and the rapids just as fun.
We finish in Siquirres, where you can take a shower, change and enjoy the gardens and terrace while having a beer or two and reflecting with your new friends about the great adventure you just shared.
Difficulty: Class III-IV
Distance: 30 kms/18 miles
Number of rapids: 38
Approximate river time: 4 hours
Minimum age: 12 years
Approximate Itinerary for Our Pacuare River Expeditions
6:00 – 6:30 am Pick- Ups in San José and Southern Caribbean Coast. In Arenal Pick-Ups start earlier, approximately 5:20 - 5:40 a.m.

6:30 – 8:15 am In route to "Exploration Center" (Siquirres)
8:15 – 9:00 am Breakfast at "Exploration Center"
9:00 – 9:30 am In route "Exploration Center" – River Access
9:30 – 10:15 am Preparation for the Descent (safety orientation, paddle practice)
10:15 – 2:15 pm River Descent (including lunch)
2:15 – 3:00 pm Return to our "Exploration Center" with time to shower, change and enjoy a beverage.
3:00 – 5:30 pm In route "Exploration Center" – San José, Southern Caribbean Coast and Arenal Volcano Area
Note: Pick Ups in Cahuíta would be at 6:50 am